Our python course in Mohali provides promising career opportunities for students
The python programming language is a general purpose, versatile, and at the same time extremely powerful.
Also, python code is quite concise & easily readable. Due to all these attributes, it has become one of the highly preferred programming languages for the development of new technologies that include data science, machine learning algorithms, web development, desktop applications, and much more.
Today, python is one of the leading and also fastest-growing programming languages providing promising career opportunities accelerating dramatically on a global level.
Our python course in Mohali is covering all the fundamentals of programming language and how it is to be applied in all real-world situations. All throughout the course module, students will be thoroughly trained with hands-on experience & real-life projects by industry-leading professionals.
Our python training in Mohali includes hands-on experience & real-life projects by industry experts
Our institute provides the best python training in Mohali with the ultimate goal of helping students to inculcate the most efficient scripting and programming skills that are likely to help them get the job of their dreams.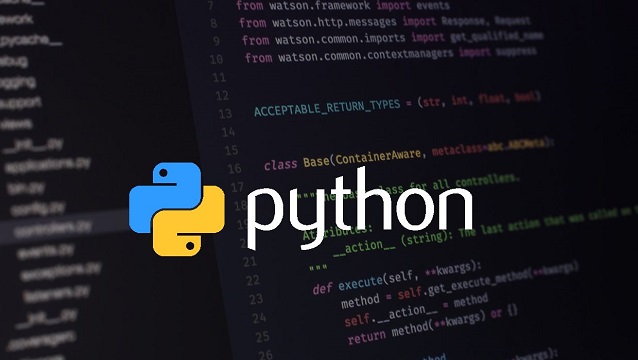 Our python course module includes hands-on training, well-equipped infrastructure, top-rated faculty, live project-based training as well as 100% placement assistance.
Our python training in Mohali course module has been designed and developed strictly in accordance with the current industry standards.
The participants will be in a position to learn from the basics to the advanced level of programming, helping them to advance their careers in the python language.
Top reasons to join us for python training in Mohali
Flexible one-to-one offline and online training sessions
Hands-on instructions on python fundamentals, syntax & other elements from certified experts and Industry-leading professionals
Comprehensive and in-depth training sessions with ongoing projects
Assessment for helping students to gain real-world experience
Industry's best python training curriculum
Teaching fundamentals of this particular programming language at the beginner, intermediate as well as the expert level
Why join our Python training institute in Mohali?
Industry-leading trainers
Immersive, practical hands-on training & experience in Python programming
In-depth & enriched course module
Knowledge and understanding of core concepts that include control flow, functions, syntax, indentations as well as operators
Teaching the industry's best python programming, coding as well as practices
Theoretical as well as practical sessions as well as real-time projects
High-quality study material
Connectivity for lifetime
100% job placement assistance
Kickstart your career and get job dream job by joining our python course in Mohali
Our institution offers a comprehensive Python course that will be helping the candidates to master the fundamental as well as the advanced theoretical concepts. This includes creating scripts, sequences, and file operations in the language and at the same time acquiring hands-on practical experience through functional applications, and training combined with real-life projects.
Students will also gain access to top-quality online content for self-paced learning at their own convenience.
Our Python training institute in Mohali has been empowering both individuals as well as organizations through its course module based upon practical knowledge, and theoretical concepts, assisting everyone in advancing and achieving sustainable growth in their careers.
Kickstart your career with the best python course in Mohali and get ready to land your dream job!